Wet, Wild & truly Wonderful… Mourne Outdoor Fest – a preview
Spring is an absolutely invigorating season and nowhere more so than in the Mournes, and now with a such engaging range of activities on offer through the Mourne Outdoor Fest, it really does promise to be the place to be. We're really excited to be working alongside the team at Visit Mourne and a host of awesome outdoor providers from across the destination to bring the Mourne Outdoor Fest to life… literally.
From the 25th of February to the 27th March, with everything from Electric Biking to Forest Bathing and Mountain Hikes to SUP Boarding, there's some fantastic experiences for all ages, all abilities, friends and families alike. Simply add some unique Mournes hospitality and really make a 'day' or 'stay' of it… it may be Wet, and it may be Wild, but it's always truly Wonderful!
To give you a head start, we've pulled out our Fest Friends & Family TOP 4 options …
1. Sunrise SUP Experiences
Enjoy the freedom of watching the sunrise from the vantage point of a SUP Board on our Sunrise SUP Experiences available on several dates throughout the Fest… Join the trend with one of the fastest growing outdoor activities of late.
As a Sunday morning option, this is a perfect 'stay' option combined with starting with Saturday evening Dinner, Bed and post SUP Breakfast locally…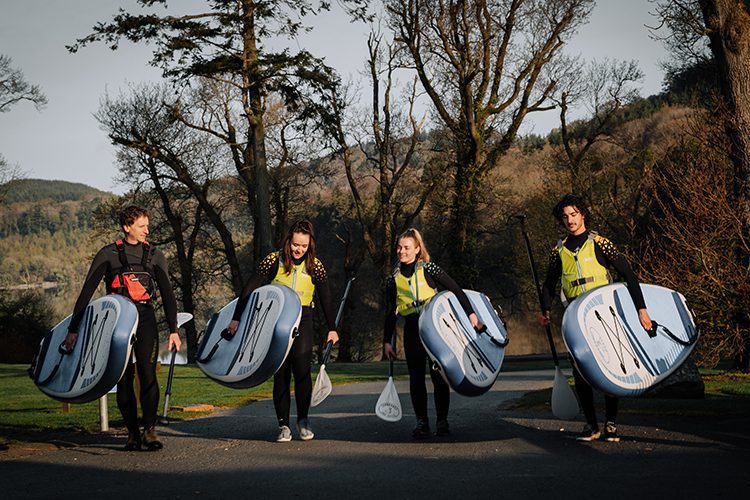 2. BIG Pancake Paddle – Canoe & Craft
Join us on our BIG Pancake Paddle – Canoe & Craft, on Pancake Tuesday as we journey by Open Canoe and live by the basics of Bush Craft with our traditional pancakes cooked over an open fire… Just bring a sense of adventure and an appetite!
A perfect 'day' option but bear in mind that (apparently) you can't live on pancakes alone… so check out local options for breakfast or dinner… if you're bringing a family, such detail shouldn't be left to chance!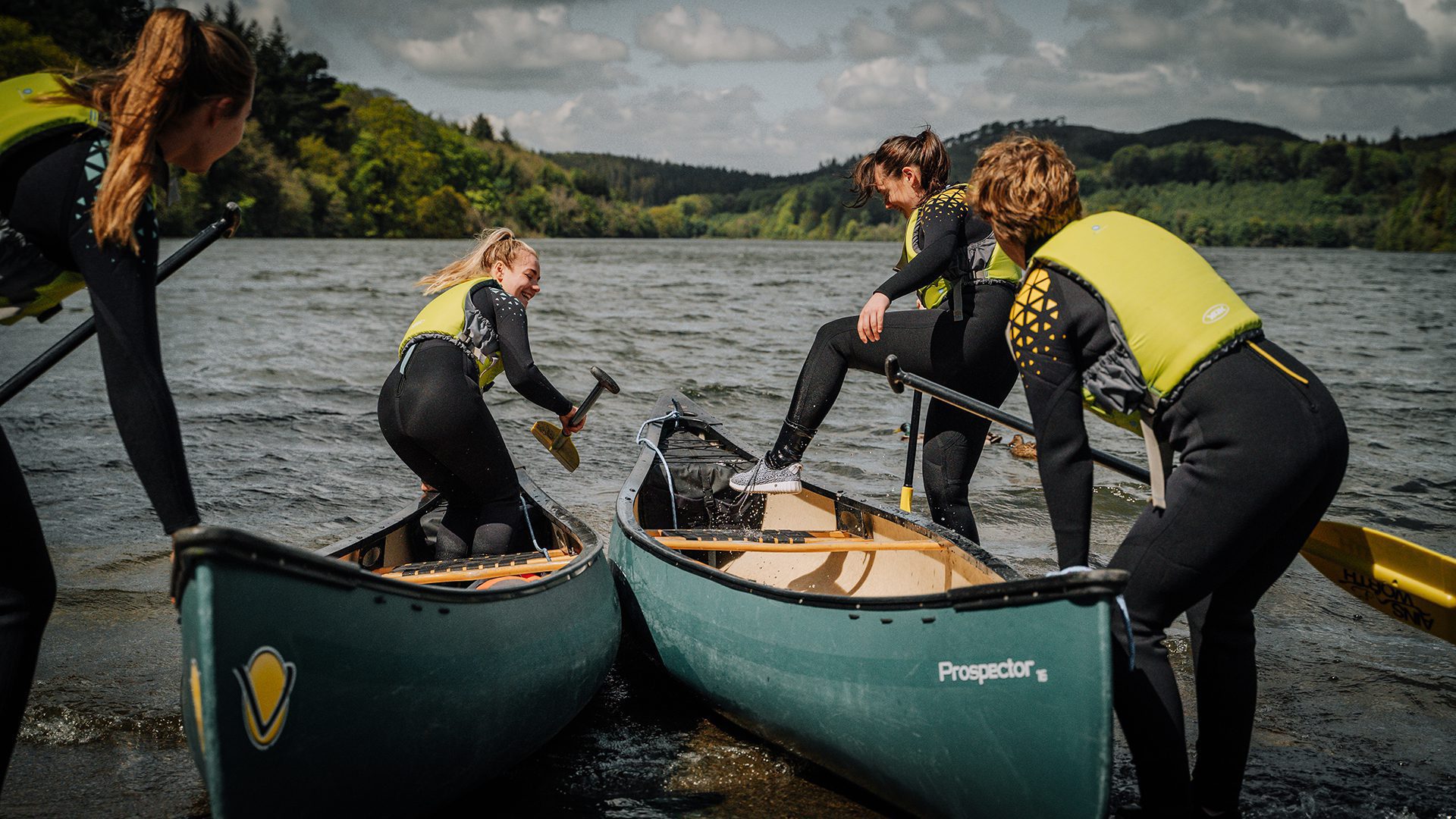 3. Come & Try E-Biking
Experience the buzz of blazing trails by E-Bike and join us for our Come & Try It E-Biking opportunities on several dates throughout the Fest at the Rostrevor Mountain Bike Trail Centre*… Mild or Wild its your choice and suitable for complete beginners.
As a midweek option, this is a perfect activity for that midweek escape, just add a rewarding post buzz stay in local Cottage accommodation…
*Also available at the Castlewellan Mountain Bike Trail Centre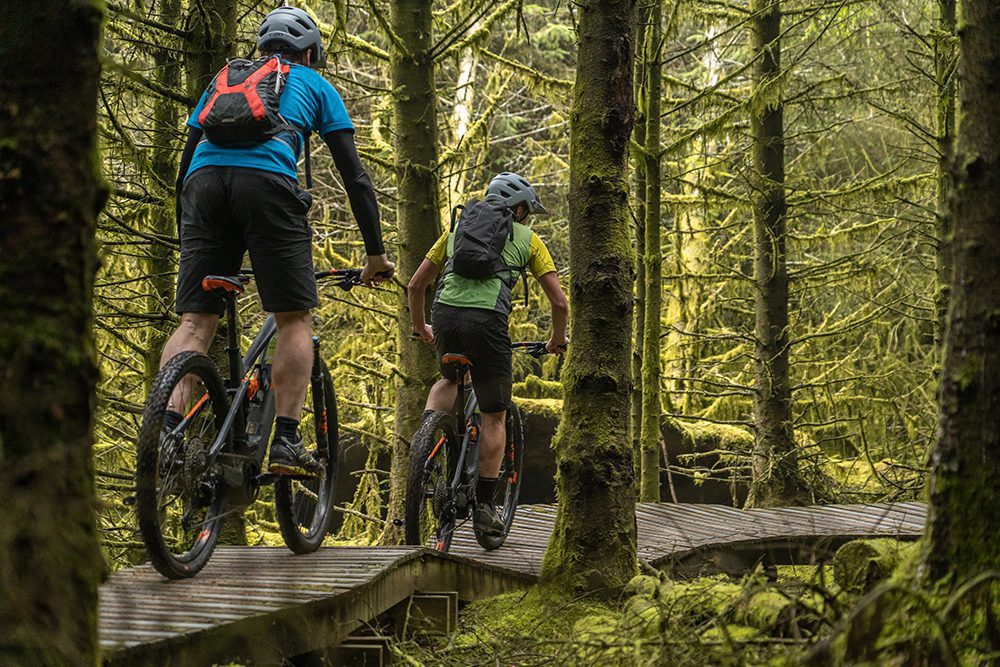 4. Bikes & Beer or SUP & Sip Experiences
Take the rough with the smooth on our Bikes & Beer or SUP & Sip Experiences during the Fest as we combine the two awesome activities with sampling some very tempting local Beers & Spirits… Outdoor activities can be thirsty work!
A perfect weekend social and ideal for topping and tailing with a local glamping option, just add some food, a fire and friends!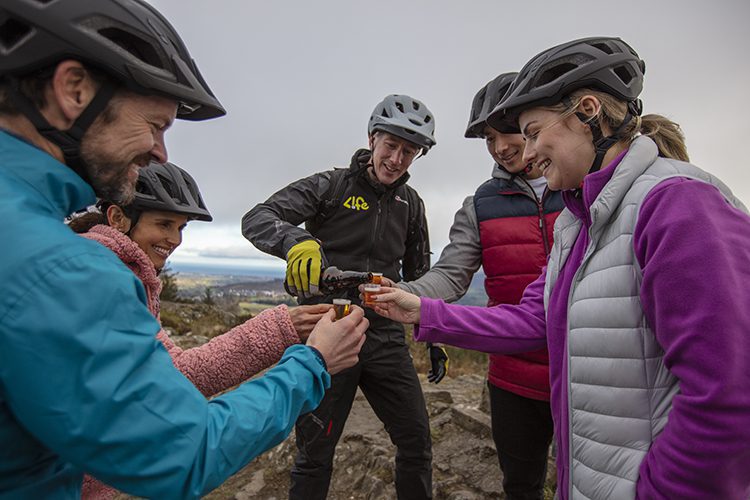 For all of our current Event options check out our list.
For a host of great places to Eat, Drink and Sleep, check out our list.
Likewise feel free to check out Visit Mourne for a full list of all events within the Mourne Outdoor Fest and more, and full list of the destinations hospitality offers.